the time for celebration has come!
i'm 29 on 29.9 (which happen to be today!)
i'm one happy woman. who wudn't be when they had reason to be.
and these are the reasons for my happiness:
i never thought that i'd be celebrating my 29th birthday surrounded by my love ones.
a loving, sweet & caring husband who had went thru the ups and downs of life together
adorable mischievious children who'd never short of 'antics' to charm my heart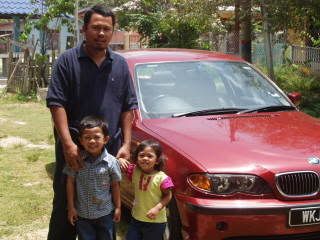 and my darling had carefully choose the flowers for me. after the last incident 07/09 he said no more bunch of roses for me just because it's resembles the namesake of the person who'd cause so much despair to me... how thoughtful of him, and how sensitive that it surprised me a little bit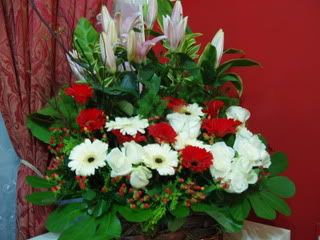 apart from roses, he didn't know that i actually do adore gerberas so much... thank you darling
yesterday the only 2 person in the office that i can openly share my thought with (tyra banks & naomi campbell, u know who u are) they even shared the same office with me give me an advance birthday flowers because today is an off day (nuzul Al-Quran), but they wudn't want to miss wishing me happy birthday. how thoughtful of them
2 baskets of flowers enough to make me grin from ear to ear until next year! hehe
and since midnite i started to receive lots of birthday wishes thru sms from budak2 office... which came as a surprise to me coz practically not many know my birth date. i led a low profile life.
Alhamdulillah, syukur pada Allah swt that at 29, i have a family of my own, my life is filled with love and friendship, a career, good health and kesenangan hidup.