i wanted to buy new pajamas for yaya. she has certainly grown up, grown taller thou in my eyes she appears no difference from the little midget she was masa 2nd birthday party dulu. i noticed recently when i pulled out her last raya jeans, the jeans came a few inches above her ankle. so does her pajamas, she has outgrown them and in need of new ones.
instead of taking my own daughter for shopping, i asked my niece, farah to tag along with me today. apart from needing someone slightly older than my own children to accompany me shopping, the other reason for bringing her along was because i promised her sometime ago that i'd buy her something that she'd like. so i let her choose to her own liking. she choose a few activity books and a very cute girls sleepwear bought at f.o.s.
i bought 4 pairs of very cheap mix and match pajama selling at the price of rm9.90 each. one of it is very eye catching and very very cute indeed. it is a cat stripe printed pajamas, it makes yaya looks like a lil kitten in disguise. and she purrs like a kitten everytime i tease her about it.
the cat girl is sleeping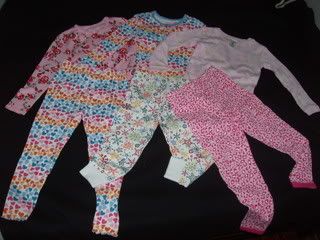 the pink pants ada renda trimming kat kaki seluar, soo girlie & sexy ;-)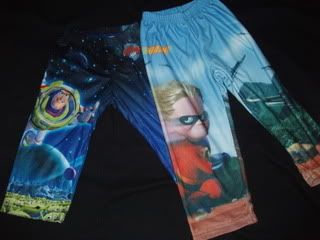 i bought 2 pairs of cartoon printed pants for fahmi. he's not in dire need for new pajama to replace his old ones.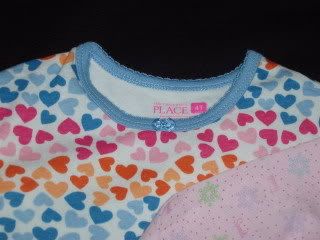 limited sizes for yaya's age, had to take the ones for a 4yo, it fits anyway, besar skit je